Paris to Trebeurden
Toulon, my 2 weeks of holidays and my family are already far away when I wake up in the train to paris. If it does not continue to be delayed I will join Mark and Lucia for lunch. Once reunited we hasten to organize our baggage. Our train to trebeurden is next morning which leaves us only a few hours to compile our equipment. Head lamps, crawbars, hamers, working gloves, it's hard to imagine that this are the things that we are taking along to our trip to Scotland.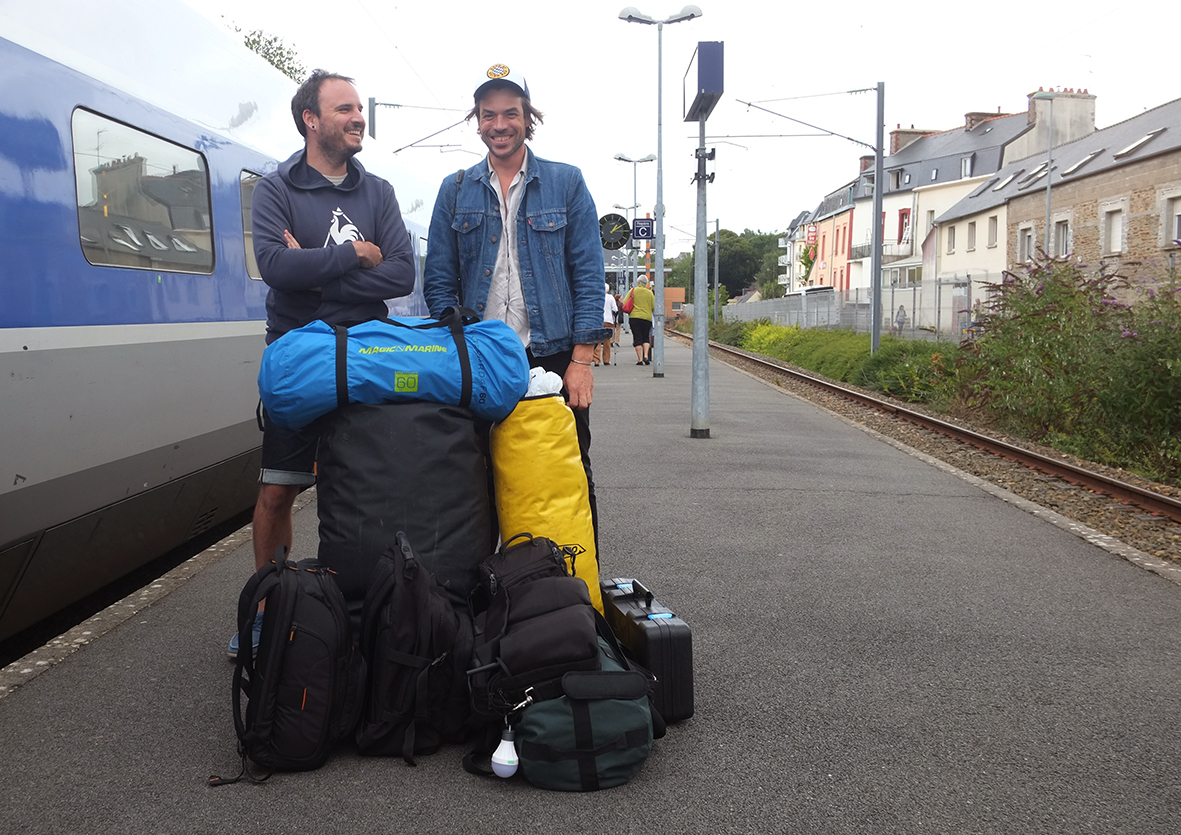 Already in the rush since the first minute, we head towards Trebeurden and Jean Marc Batard -the carpenter in charge of the decontamination and preparation of the boat. On the way between the station and the shipyard we already understand that our project took considerable delay, no matter we will double our strength to keep the deadline.
We camp on the job-site of the shipyard, working days and nights. Every purchase require a walk of several kilometers to reach the town and shops. We tried hitchhiking without success until -on our everyday route to Intermarche- Mark stops a car with the strength of his thumb. It's Claire, she ´s nice. She smiles and She is interested in us, funny trio. We explain her why we are here. She tells us that her boyfriend is a skipper. She'll tell him about our project and takes my phone number. Evening comes and my telephone rings. It's Claire and Hervé, the boyfriend/skipper. They hit the road to join us with a bottle of rosé.
Around the boat Hervé starts to express his concerns and give us tips.It's the first time that someone helps us without telling us that it's a suicide or that it's stupid and nonsense. We drink his words and take a note of any of his advices. Of course there is a gap between us, he has professional sailor experience. We appreciate each other and we cling to his interest. At the point where everyone is trying to discourage us, this meeting is whey.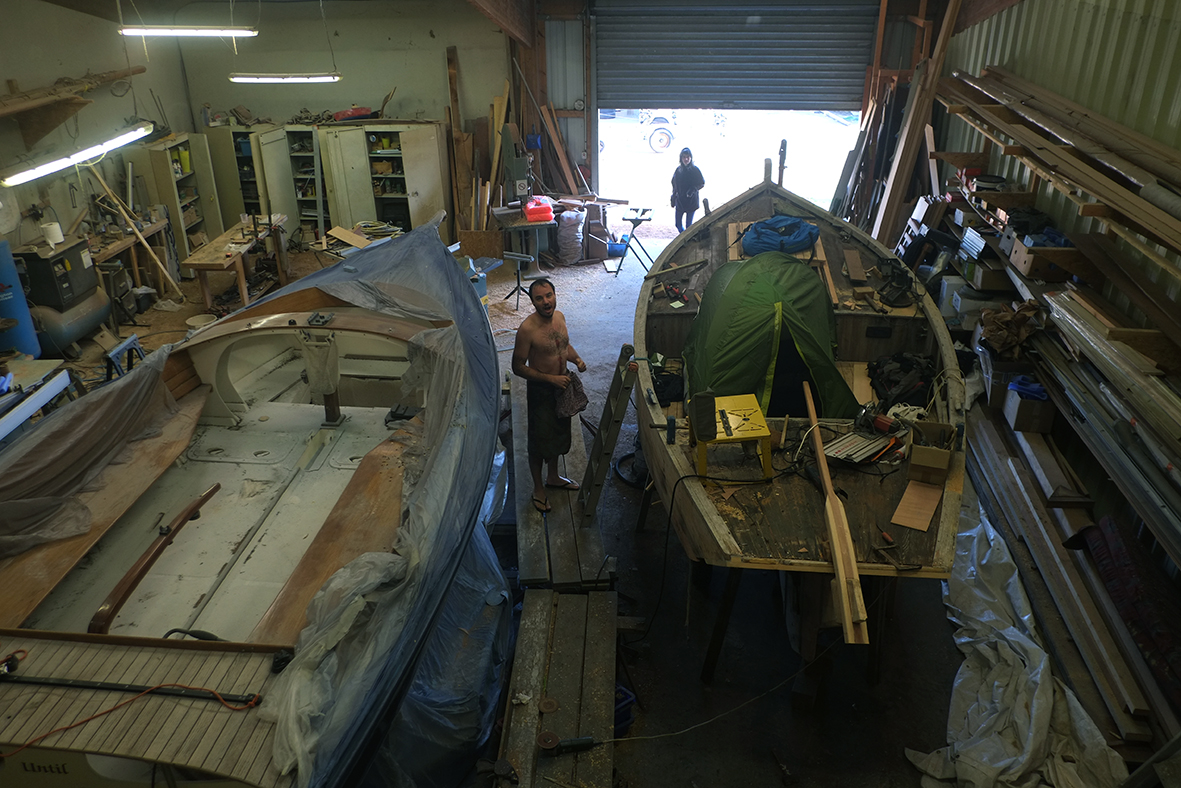 We saw Claire and Hervé all the other days, their benevolence contrast with the deleterious atmosphere rising on the shipyard and its progress. Gradually Hervé got involved in the progress of the project, carting around his good humor an sharing his experience.
After almost a week of nonstop work the boat is in the water. We have spent our first night in her hull with just one day of delay in our program.
Step one : checked.