Newlyn to St Ives-Contrasted Feelings
When the clock rang at 4 am i wasn't sure if we will be able to be at 8:27 by Land's end to use the tides flow and cross this legendary point.
The trip was planned after the local lifeguards and sailors advices about how not to live the same experience that we had to go through with the Lizard point.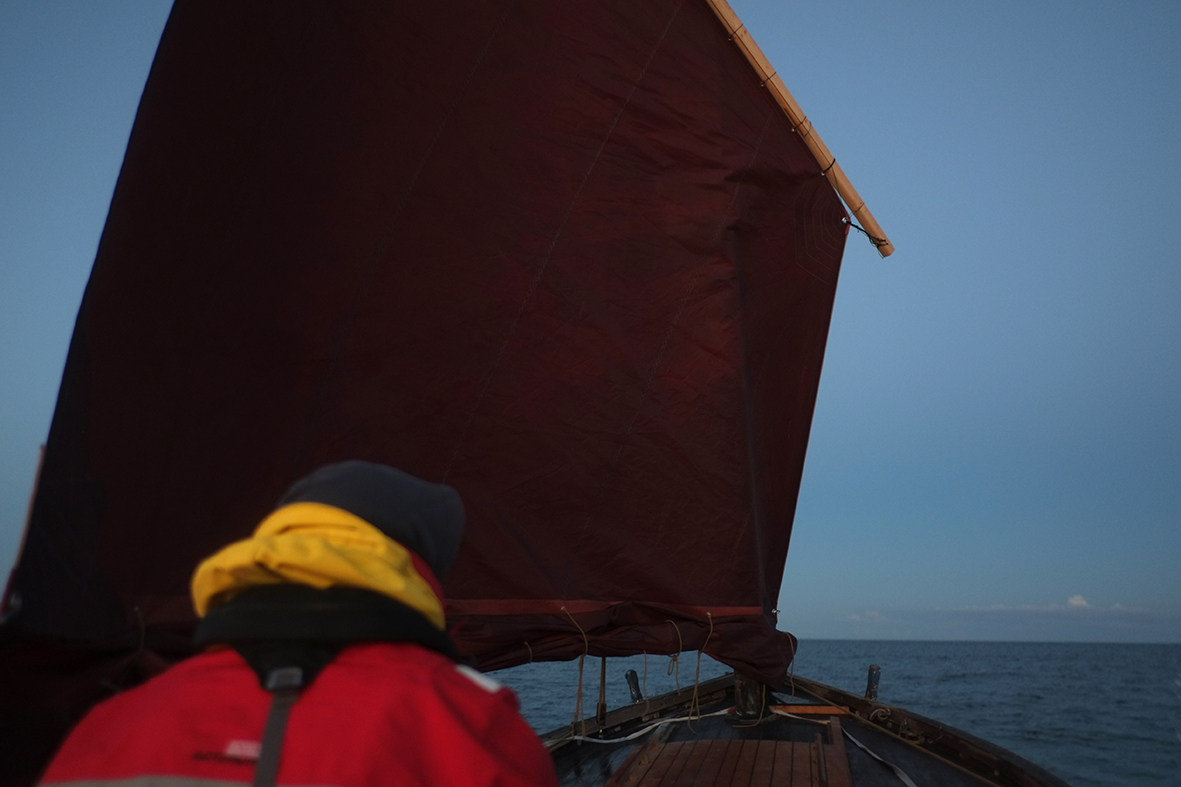 We usually quit harbors with sun light due to our signalization lights ding one after another. Life expectancy of objects is short on our boat.
Just the time to wear almost everything: sweat pants, waterproof pants#1, waterproof pants#2, knee pads, sweat hoody, flees jacket, waterproof jacket, waterproof boots, headlight, lifejacket, lifeline, almost can't move.
First 15 miles with the moon opening our road and the sun in the back. Freddie ( the name of our Mercury engine) works perfect.Sails on.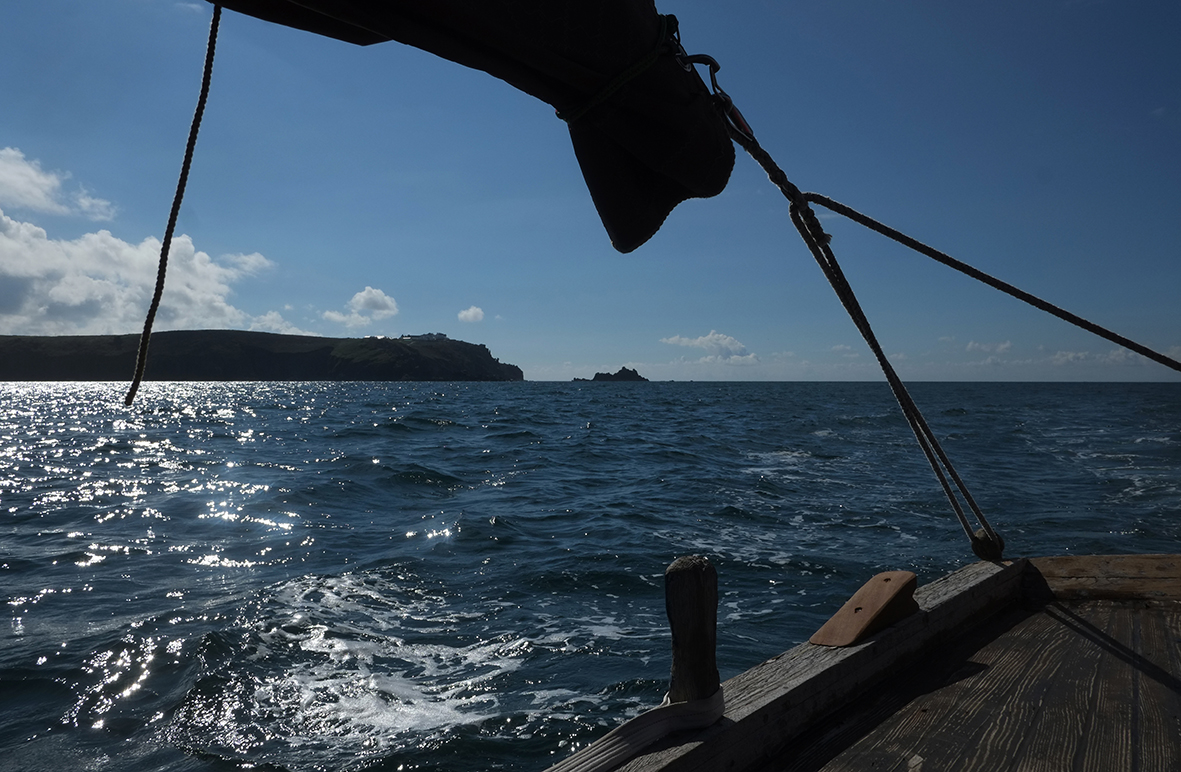 When we finally reached the Land's end we understood what the locals call "boiling pot". English channel, Celtic sea and Irish Sea meet here, add huge tides coefficient and you have it. Currents manhandle the hull so strong that we felt cracking and twisting. As always we had no strategy, just some tips from fishermen and we just undergo. The swell expelled us immediately 2 miles from our position. We had to try again, as always. Only two hours, three hours less than we needed to pass the Lizard point. We are starting to get use of this endless fights that we face with anxiety but no more fears. I don't know why because the impact on us is the same, always.
We finished our road until St Ives through periods of chaos and period of calmness, long enough to pump out the 100 liters of water inside the hull. With no particular feelings, exhausted as usual, wet and frozen as always.
During this trip we saw 3 boats, no longer than 4 meters, alone, wearing t-shirt, outside engines not lot bigger than ours. Fishermen from Penzance raising their crab traps like everyday. I know they where from Penzance because they quit the harbor at the same time as us.
We are probably going to aper as morons with our equipment and fighting their everyday playground, limiting our horizon to the next wave.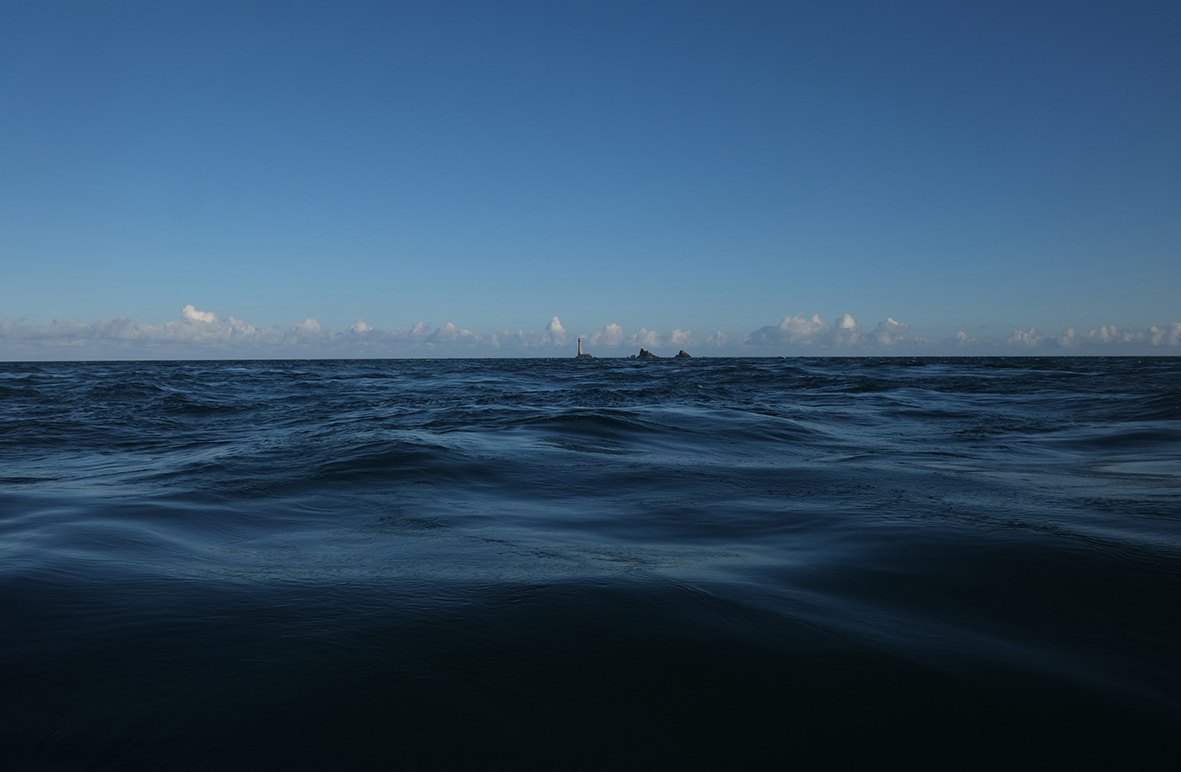 Waiting for the water to fulfill the dry dock, Freddie died. Mark asked a guy on a super-speed-2 times 225 horses power engine-zodiac to drag us to the dock. What he did, has been really nice. Once moored we asked him if he knows someone to repair Freddy. He said he will do it. He started to disassemble Freddie's starter and took it with him telling us that he will fix it tonight and reassemble againn tomorrow morning. We don't know his name, no contacts, no ideas of who he is.
During the evening searching the holy grail wifi, we landed in a tea house. Speaking to the crew we understood that everyone knows him. He is Butch, he helps everyone in this small town. Fixing boats and everything else that needs to be fixed.
In the morning Butch arrived and fixed the engine. He didn't want the money we offered to him. The rest of the day we were observing him coming and going around the harbor. On boat when the water is was there, in a Range Rover when the dock was dry. This is his corner. The St Ives harbor, town and bay belongs to Butch, he is the ranger, generous and solidary with his people.
Contrasted feelings