The story
Hogshead 733 is an artistic project made by Maxime Berthou and Mark Požlep. The process follows the restoration and decontamination of a typical 1941 wooden fishing boat, her last 733 miles sailing journey and final transformation of her hull, soaked with sea, salt, wind and adventures into two Hogshead whisky barrels.
Every specially chosen stage gives a possibility to research the poetics of a specific manual labor expertise : boat carpentry, sailing, barrel making and whisky production. Through the everlasting human wish for new discoveries, experiences and achievements, entangled with the power and beauty of nature, we are going to embark on a unique adventure from the shipyard in Trebeurden, France to the Bunnahabhain distillery in Islay, Scotland.
Maxime Berthou

Maxime Berthou is French, born in 1981. Graduated from Ecole Supérieure d'Art d'Aix-en-Provence before integrated Fresnoy National Studio of Contemporary Arts in Tourcoing. His work consist in developing performance involving a relationship to the landscape and its dimensions. His gestures are the subject cinematographical transcripts that was been presented among others at the Centre Pompidou, Palais de Tokyo, Sydney Opera House or MOMA PS1.

Mark Požlep

Mark Požlep is Slovenian, also born in 1981, completed BA and MA on the Academy of Fine Arts and Design in Ljubljana and completed his advanced master research at the Sint Lukas School of Brussels, direction transmedia. His production, ranging from painting, video, performance and installation, was included in the 5th and 7th Triennial of Contemporary Slovenian Art, presented in the ESSL Museum Vienna and in numerous solo and collective exhibitions across Europe.
The boat
The boat that we used is a typical Brittany fishing boat-Misaine, from 1941. A specific small single masted sailing vessel, fore-and-aft rigged, with one headsail. Misaine is characterized as high speed, highly maneuverable and yet easy to handle by just two crew.
Decontamination
Decontamination and reparation of the boat last five months and as been done with the help of Jean Marc Batard, well known traditional ship builder based in Trebeurden, France.
In order to clean and prepare the wood for further usage we used a process of decontamination done with high pressure sandblasting and -90°C carbonate. The purpose of decontamination is to free the hull from any forms of oil, paint, antifouling and to prevent the spread of micro-organisms or other contaminants that may threaten the health of human beings, animals or damage the environment.
The trip
Our sailing trip will start 21st august 2015 from Paimpol, France and will led us first to islands Jersey and Guernsey, across the Channel to England. We would continue our trip by the english Devon coast, Legendary Lizard point, Wales, Bristol Channel, towards the Isle of Man, Clydes, and our final destination – Island of Islay, Scotland. Sailing trip will last approximately one month (cca 733 miles) and will be done in one round. Crew on the sailing boat will consists only Maxime Berthou and Mark Požlep.
Open the map!
The barrel
On our arrival to Islay we will disassemble the boat and the oak wood, soaked with the sea, wind and adventures, will be used for the production of two 250 l whisky barrel-Hogshead. Casks will be done according to traditional procedure by professional cask makers in Speyside cooperage.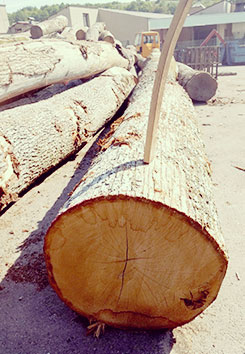 The whisky
The two barrels were fullfilled with a peated whisky -named Mòine- distilled in 2003 by Ian Macmilan in the Bunnahabhain distillery.
After almost a year needed for the wisky to be impregneted by the two barrels characteristics, 733 bottles have been produce and are now for sale!